TFT LCD Display - Smart Home Application
Nowadays, we install more and more smart devices in our homes. From smart door bell, smart light bulb to central control of all appliances, smart home application is the miniature version of IoT (Internet of Things). There is a research paper predicts that smart home market will reach US$1220 billions in size at 2022, with annual grow rate of 14%.
The Origin of Smart Home
The concept smart home was introduced by a US company, called United Technologies Building System. In 1984, they integrated devices information into design of buildings, and created the first "smart building" in Connecticut. 
What is Smart Home
Smart Home is a home with automation system installed, which monitors or controls various home attributes, such as: climate, lighting, security, appliances and entertainment. Smart home technology provides homeowners with convenience and cost savings, brings benefits like:
Save energy
Enhance security
Simplify life
Handle household tasks
Provide entertainment
TFT LCD Display & Smart Home
Smart home's devices are interconnected and can be accessed through one central point, the "hub". This could be a smartphone or a control panel with TFT LCD display. Topway's 4 inch smart TFT LCD display with serial interface and capacitive touch screen is a good fit for smart home system. Using free UI design tool, customer can quickly create an interface on the TFT LCD. Through TFT touch screen, user will be able to control connected smart devices in one place, and create a comfortable living environment. At the same time, home owner can easily view all information on the smart TFT LCD screen.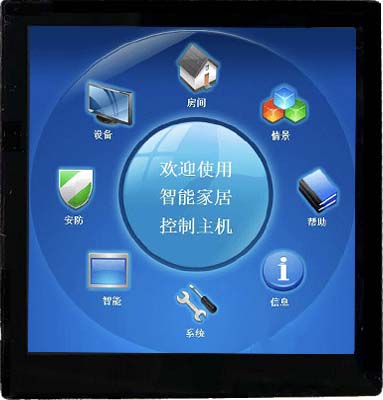 ​
Smart home not only brings us a better living environment, but also saves energy. If you need a smart home control / display solution, Topway is your choice.